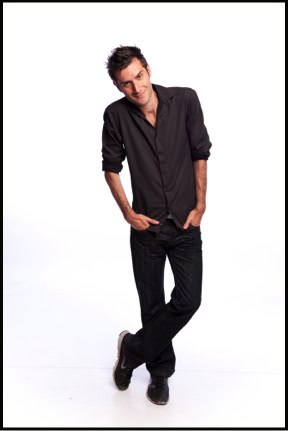 Mark is odd. This is why he got into comedy. A festival favourite and Comedian of The Year Winner (Adelaide Comedy 2010), Mark's energetic and personable style has seen him earn parts in many Australian film and TV projects including "Peaches" starring Hugo Weaving and a major role in ABCTV's "Being Me."
An Australian based actor and stand up with over ten years experience, Trenwith is known for interweaving video and digital technology into his act. As Henry Nichols of dB Magazine said "the various multimedia bits Trenwith uses are the highlights... one of the most hilarious things I've seen."
Mark also regularly sells out shows at the Edinburgh Fringe and Melbourne Comedy Festival and Adelaide Fringe including the Moosehead Awarded show 'Ghost Sharks,' and his much revered children's comedy creation Mr Snot bottom.
As well as performing stand up around the world from London (Comedy Store) to Melbourne (The Comics Lounge) to New York (Gotham Comedy Club), Mark works professionally as an actor, particularly in children's entertainment appearing most recently on stage in "Punchline", "Thomas the Tank Engine and Friends" and "Ben Ten Live" and on TV in "Like It Is" and as Bounce-back Man on "Being Me" (ABC 2).
Mark also regularly teaches comedy and improv skills through community programs such as "Cracking Up" & "Stand Up With Confidence" and also appears as "Captain Starlight", a super-hero who visits sick children at the Melbourne Royal Children's Hospital.