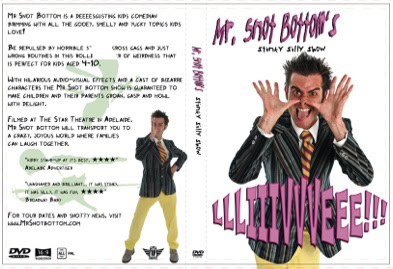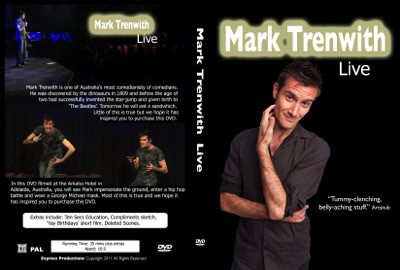 Mark performing some of his favorite routines live in front of a packed crowd at The Arkabab Hotel.
Marvel as Mark impersonates the ground, forces someone to wear a Bod Geldof mask and enter a hip hop battle armed only with compliments. Also filled with plenty of extras including his Melbourne Comedy Festival 'Golden Gold' Award winning short film 'Yay Birthdays.'
Deeegusting kids comedy hero Mr Snot bottom revels in all the topics kids love: boogers, bottoms, pop-offs and smells.
This rollercoaster of weirdness will transport you to a crazy world where parents and kids alike can groan, gasp and howl with delight.